Scandinavian design is a clean, minimalistic style that has gained popularity in recent years. When it comes to the bathroom, this look is achieved by using simple materials and fixtures, neutral colors, and natural light. If you're interested in giving your bathroom a Scandinavian makeover, here are some tips to get you started.
When you think of Scandinavian design, what comes to mind? Perhaps it's the clean lines, the simplicity or the focus on functionality. Whatever it is, there's no denying that Scandinavian style has a certain je ne sais quoi that makes it hugely popular all over the world.

And one area where this style shines is in the bathroom. Scandinavian bathrooms tend to be light and airy, with plenty of white surfaces to reflect the natural light. This creates a calming and serene space that's perfect for unwinding in after a long day.

Although minimalism is key, there's no need for your bathroom to feel cold or sterile – just add some personal touches like fresh flowers or scented candles to give it a warm and inviting vibe. When it comes to fixtures and fittings, less is definitely more in a Scandinavian bathroom. Opt for simple but stylish pieces in muted colours for a chic look that will never go out of fashion.

And don't forget about storage! Keeping things tidy and organised is essential in any small space, so make sure your bathroom has ample shelving and cupboards to store all your essentials.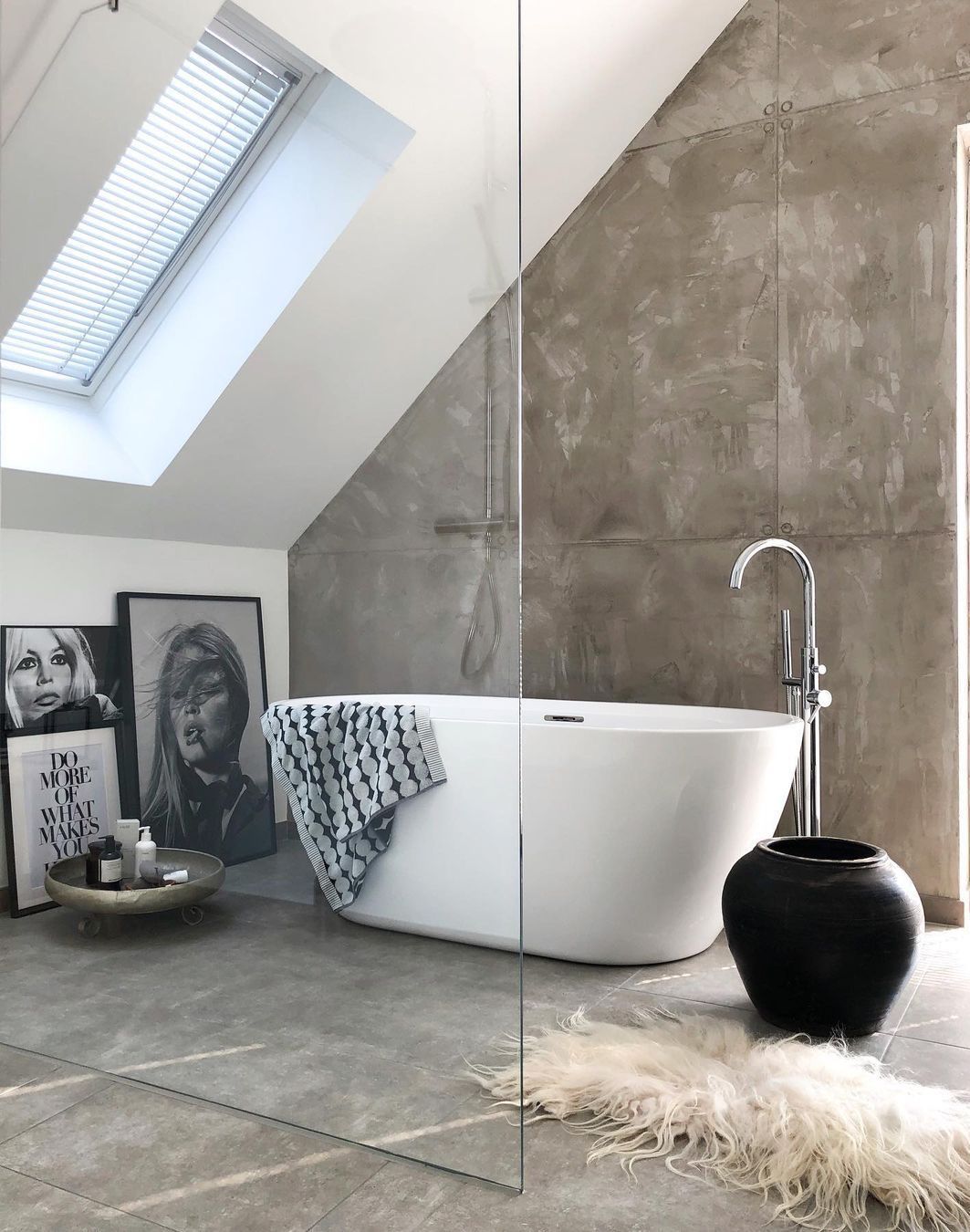 Credit: curatedinterior.com
What Makes a Scandinavian Bathroom?
A Scandinavian bathroom is one that has a simple, clean and uncluttered design. This type of bathroom is typically white or light in color, with minimal decoration. The focus is on functionality and simplicity, and the overall look is one of calmness and relaxation.
How Do You Make a Scandinavian Bathroom?
Scandinavian bathrooms are typically very clean and simple in design. They often feature white walls and floors, with minimal decoration. The focus is on functionality and simplicity, rather than on style or luxury.

There are a few key elements that you'll need to create a Scandinavian bathroom. First, choose clean-lined fixtures and fittings. This might mean opting for a pedestal sink instead of a vanity unit, or choosing sleek chrome taps instead of ornate ones.

Second, use neutral colors throughout the space. Again, white is often used as the base color, with accents in black or gray. Third, add in some natural materials to bring warmth to the room.

Wooden floors or furniture pieces are common in Scandinavian bathrooms. Finally, make sure the space is well-lit – both natural and artificial light sources are important in achieving that signature Scandinavian look.
What is a Swedish Bathroom?
There is no such thing as a Swedish bathroom. However, there are Scandinavian-style bathrooms which are becoming increasingly popular in Sweden. These bathrooms typically feature clean lines and simple designs with a focus on functionality.

Often, Scandinavian-style bathrooms will include white walls and floors with wood accents to create a warm and inviting space.
What is Trending for Bathrooms 2022?
As we move into 2022, we are seeing some interesting trends emerging in the world of bathroom design. One of the most popular looks that we are seeing is a return to nature, with many homeowners looking to incorporate natural elements into their bathrooms. This can be achieved in a number of ways, from using stone or wood for your surfaces to incorporating plants and greenery into the space.

Another big trend that we are seeing is an embrace of bolder colors and patterns. So if you have been thinking about making a statement with your bathroom design, this may be the year to do it! Of course, function remains important in any bathroom design, so make sure to consider things like storage and traffic flow when planning your space.

And if you're looking for some inspiration, be sure to check out our roundup of the best bathrooms of 2021!
☘️Top 65 Modern scandinavian bathroom Design | scandinavian interior design | luxury bathroom✨
Conclusion
In Scandinavian bathroom design, the focus is on simplicity and functionality. This means that the space is uncluttered and clean, with a minimal amount of decor. The colors are typically neutral, like white, gray, or black.

The fixtures and furniture are also streamlined and simple.